The Illustrated Page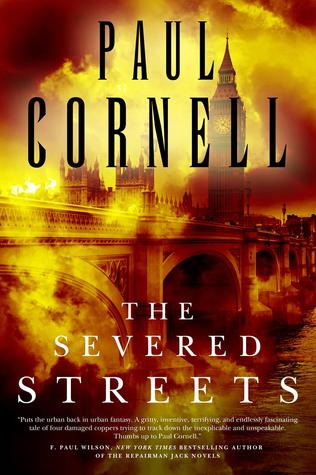 Bleh. This is just three steps in Photoshop, seriously. 1) Get two stock photos. 2) Overlay the clouds on top of the buildings. 3) Use a filter to tint yellow. What, did they wait til the last minute or something to make a cover?
The Severed Streets by Paul Cornell. ★★★★
While The Severed Streets may not meet the mark of it's predecessor, London Falling, it's still an enjoyable and addicting story.
If you aren't already familiar with London Falling, you should be sure to read it first so you aren't entering the series midway. The basic premise is of four London police officers who gain the Sight, the ability to see the paranormal side of the city all around them. Basically, the series is urban fantasy with a police procedural bent that occasionally crosses into horror or mystery. The results are fantastic.
The four police officers introduced in…
View original post 487 more words